Los Angeles On the Road

Los Angeles, USA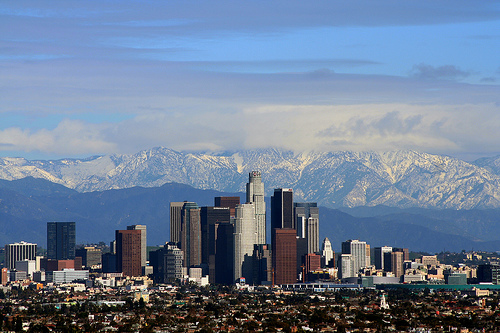 Are you ready to visit the entertainment capital of the world?
A city full of lots to see, beaches, theme parks, incredible shopping possibilities and the most vibrant nightlife, and of course the city is dominated by the televison and movie industry, so all the rich and famous people live here where the big movies are made. Universal Studios Hollywood offers a behind-the-scenes look at the world's busiest film and television studio where it is possible to check out the latest development to hit the big screen.

Then there is, of course the famous part of town called Beverly hills, where the big expensive hotels and places to shop lie. You can walk down the Santa Monica Promenade while seeing the sun go down, or during the day, you can stay on the beautiful beach, famous for the shootings of the TV series Baywatch. The Hollywood sign on the hill is of course a must-see attraction when you get to L.A. we see it all the time in television and movies, and it is like an icon and methaphor for ambition, success and glamour as the city stands for.