New Delhi On the Road

New Delhi, India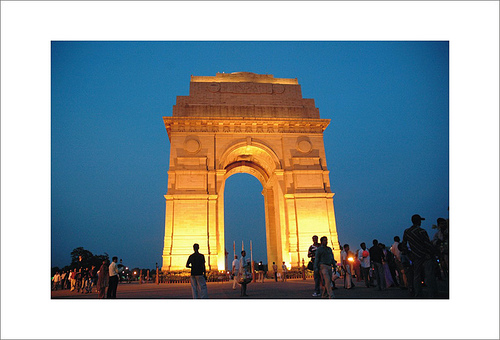 New Delhi,might not be the first place you think about visiting, but in fact the capital of India, situated in the northern part of the country, has a lot to offer.

apart from beeing a city with many goverment buildings and offices, it also houses many beautiful architectural places that has to do with the history. amazing monuments, and that just has to be seen. there is to be seen a very unique cultural heritage, mixed, since there has both been influence from the hindus and muslims. Generally the people are very familyoriented, which makes them very caring people.

the red fort, is a big palace made to bring prestige to the Shah Jahan, when delhi was made new capital.the the palace has massive walls made of red sandstone, and thereby it got its name. today that period of time, is now refert to as old Delhi.

One of the temples, the lotus temple, was finished in 1986 and has become very famous. it is shaped like a lotus, and architectural it is very special and has therefore won a number of awards. eventhough it is not that old a construction it has shown to be the most visited edifice in the world.

other than the historical sights there is also the famous theme park disneyland resort.

another thing you need to try, is the indian food, which is very different from western habbits. the food there is ussually very spicy, some places made vegetarian. other than that the sweets are quite popular.