San Diego On the Road

San Diego, USA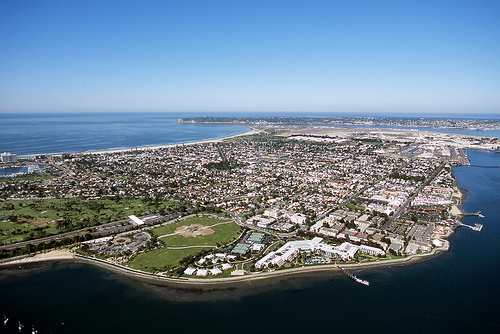 California with its Pacific coastline is one of the most beautiful places in the country, and here you will also find the city San Diego, that boasts an ideal climate and plenty of attractions ready for you to explore.

Looking for fun, the must sees are the Seaworld where you can experience the many sights and activities as well as seeing Shamu the killerwhale, and San Diego zoo - housing more than 800 different species, and known for its efforts to recreate the natural habitats of the animals.

If you want to experience and learn, there are also many museums, so just jump on board - just some of them could be Museum of Man, the Natural History Museum or the Maritime Museum.

Heading for the Mission Beach you can enjoy sand, sun and surfing, beeing active or just relaxing, thats up to you.

Afterwards, head to the Old Town San Diego, an area with many lovely restaurants serving you dinner from the Mexican cuisine, as Mexico is lying near by.