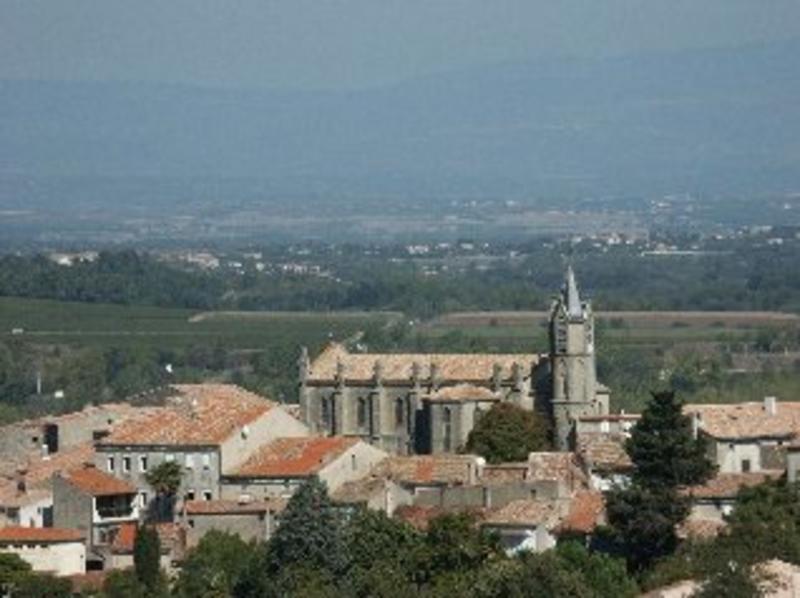 Sidsmums Travellers Retreat Informations
If you are looking for a peaceful stay in the beautiful countryside then Sidsmums is the place for you. Sidsmums is a family run backpackers situated in the tiny, unique medieval village of Preixan just 10kms outside the famous Cite of Carcassonne. We welcome guests who are looking to relax, read
Airport Transfers
BBQ
Bicycle Hire
Bicycle Parking
Board games
Book Exchange
Breakfast Not Included
Common Room
DVD's
Free City Maps
Free Internet Access
Free Parking
Free WiFi
Foosball
Hairdryers For Hire
Hot Showers
Internet Access
Kitchen
Laundry Facilities
Linen Included
Lockers
Luggage Storage
Meals available
Outdoor Terrace
Parking
Tea/Coffee Making Facilities
Towels for hire
Washing machine
Road Directions:Junction 23 A61. 2nd exit at roundabout (Limoux). Right at lights at T junction. 10 mins south of Carcassonne on the D118 towards Limoux. Follow Preixan then Centre Ville. At Presse supermarket turn right then immediate right at fork. Hostel 150m on the right. Call around back.
Public Transportation: #53 QUILLAN / LIMOUX bus from Boulevard de Varsovie bus stop (bus may not have number on it and could be on either side of road). Get off bus in Preixan village centre (250m from Sidsmums), walk down hill to PRESSE supermarket on right, turn left then immediate right, 150m on left is Sidsmums. Call around the back. Timetable sent when booked. NB no buses on a Sunday
Airport:Salvaza International Airport (Ryanair) 10km shuttle bus to Carcassonne station then same directions as above
We also offer direct transfer service for 5€ per car (up to 4 guests) or FREE pickup for all multi-night stays.
Situated in the peaceful circulade village of Preixan, surrounded by woodland and vineyards of the Malepere region nestling between the Montagne Noire and the Pyrenees. 10 minutes from Carcassonne, la Cite' medieval, Canal du Midi, main motorway and rail links and Salvaza International Airport (Ryanair) TRANSPORT - REGULAR 1euro BUS service (ligne H and ligne 2) to and from Carcassonne and Preixan
We accept cash, credit card and PayPal payments. Visitors Taxes €0.30 PPPN not included.
Informations about Sidsmums Travellers Retreat
If you are looking for a peaceful stay in the beautiful countryside then Sidsmums is the place for you. Sidsmums is a family run backpackers situated in the tiny, unique medieval village of Preixan just 10kms outside the famous Cite of Carcassonne. We welcome guests who are looking to relax, read, walk, cycle or meet up with other like minded people. We provide a fully equipped kitchen for you to cater for yourself, a lounge, sunny garden and terrace to relax and full information on the surrounding region if you want to get out there and explore.

'Lonely Planet -
Sidsmums is in the village of Preixan, 10km south of Carcassonne. It's a fantastic place to relax, recharge your batteries and savour a little of the TLC that lucky Sid enjoys. You can hire a bike, take a guided walk with Georges the dog and cook for yourself in the self-contained kitchen. Warmly recommended, for a night or for a week.'

Let's Go - (Thumbs Up)
'Sidsmums Travellers Retreat: This hostel will seem like paradise after the crowds in town, set in the countryside against the peaceful town of Preixan. Sid and his Mum will offer you advice on the best hikes in the area, drive you to nearby pubs, or serve you cool lemonade in the garden.

HOSTELWORLD OVERALL RATING 95% (207 reviews)
AUGUST 2013 '100% I have stayed in many hostels all over the world, and this was by far my favourite. At Sidsmums i was able to stop and breathe. And never before have I been so warmly welcomed. Tracy and Peter are so incredibly passionate about making sure this is a wonderful experience for all. Tracy kindly picked me up and dropped me off at the train station when I needed. Peter also saved the day and picked me (and my bike) up when I got lost. I was really sad to say goodbye and cant wait to return some day x ' AUSTRALIA