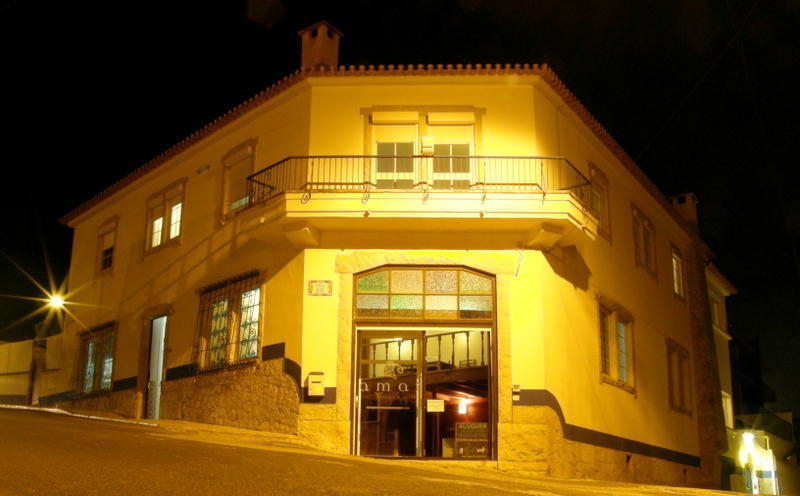 Amar Hostel & Suites Informations
Amar Hostel & Suites was born on a fully recovered 1933 house. The decoration is a fusion of vintage and contemporary furniture with the presence of vintage surfing icons. From the first floor the views of the Atlantic and Cabo da Roca � the westernmost cape of Europe � are amazing. The unusual big
Address:
Rua Prudencio Franco da Trindade n 1,
Ericeira

If you are comming by bus from Lisbon drop at the last stop before the bus terminal and you will see us right in front. If you fall asleep in the bus, don't worry. Exit the bus station terminal, turn left and walk back 400m and we will be welcoming you.
We are located on the main entrance to the village's centre (search for the signs 'centro', 'correios' and 'mercado'). The hostel is located 150m from the main square, 300m from the beach and one step away from the best restaurants and pubs in the village.
The reception business hours are: Until April 30th: 10h to 20h From May 1st to September 29th: 10h to 22h From September 30th onward: 10h to 20h Check in time is after 16:00h. If you foresee to check in at Amar outside the reception business hours please inform us on: info@amarhostel.com – minor fees apply for check in outside reception business hours.Check out time is until 11h. If your outward flight back home is later that day we can store your luggage, free of charge, during that day within reception business hours. Although credit cards are accepted, we appreciate that payments are made in cash, in order to keep our prices low. Taxes Included
Informations about Amar Hostel & Suites
Amar Hostel & Suites was born on a fully recovered 1933 house. The decoration is a fusion of vintage and contemporary furniture with the presence of vintage surfing icons. From the first floor the views of the Atlantic and Cabo da Roca the westernmost cape of Europe are amazing. The unusual big garden for the village centre garden is a must where you can taste a fresh breakfast made with local ingredients. The hostel has a bar with a nice sun deck where you can taste specialties you cant find anywhere else. Scooter and bike rental service is available on site as well as airport transfer on request.