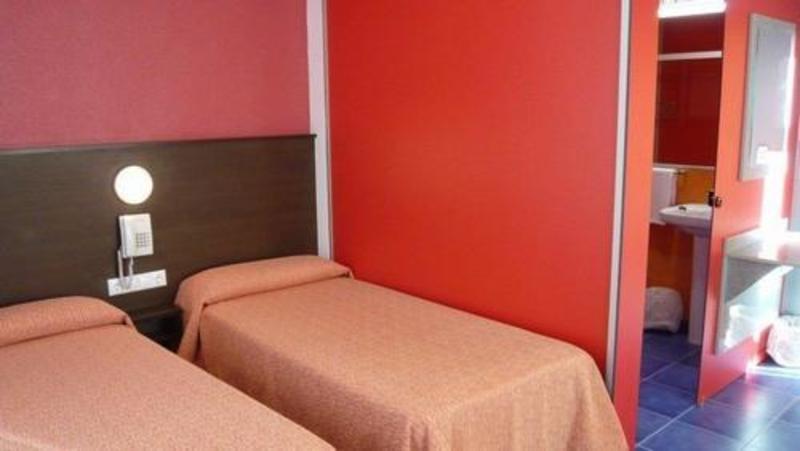 Spain
Santiago De Compostela
Hostel La Salle Informations
Its excellent location close to the Santo Domingo de Bonaval Park will allow you to enjoy a quiet stroll or a relaxing read. You can also visit the nearby Galician Contemporary Art Centre (CGAC) or the Pobo Galego Museum.

Guests can choose the type of accommodation according to individual taste.
Address:
Calle Tras de Santa Clara, s/n,
Santiago de Compostela

The nearest airport will be Santiago de Compostela, really easy access by train and car.

Taxi from to and from the airport are at a fixed rate of 21.

Other way of getting to Santiago is by bus. The bus station is located in the outskirts of the city, but there you can get a public bus or a taxi to get to the city centre.
Informations about Hostel La Salle
Its excellent location close to the Santo Domingo de Bonaval Park will allow you to enjoy a quiet stroll or a relaxing read. You can also visit the nearby Galician Contemporary Art Centre (CGAC) or the Pobo Galego Museum.

Guests can choose the type of accommodation according to individual taste. There are rooms for one, two or four people have complete bathroom with a towel warmer. In all, heating and hot water. Phone and wake up. Daily cleaning of the rooms. Included in the price of full service linens, towels and soap. Reception open 24 hours.

Served but also cheaper, there are other rooms with two, three or six beds outside bathroom, ideal for families and groups of friends.

Please note:
Check in: 2.00 pm
Check out: 12:00 pm
Cancellation Policy: 2 days

Credit Cards accepted as payment upon arrival
Breakfast not included
Groups accepted