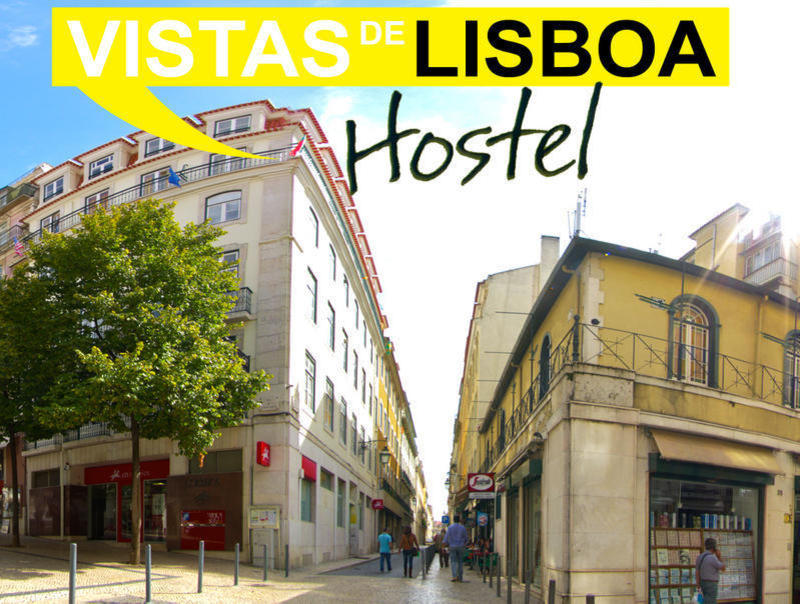 Vistas de Lisboa Informations
Located in the heart of Lisbon our hostel is newly refurbished (May of 2013).

All the rooms in Vistas de Lisboa capture natural light and are well equipped. We are surrounded by amazing historical buildings. Vistas de Lisboa is open every day. This is a very cheap and modern Hostel created for tr
Lisbon Airport is located almost in the center of the city, so you can be in your hotel just within minutes of your arrival.

There are several inexpensive professional transport services available, with prices comparable to a taxi.

Of course, taxis are also a fast way to reach the city center. They are lined up outside the terminals, and even with luggage, it should cost you between 10 and 15 Euros.

Metro (underground) station at the airport on the red line quickly takes you to the center of the city, passing by Oriente Station for train connections to other parts of Lisbon. The line then continues towards the final station of São Sebastião but your exit should be Alameda where you will need to change to Blue Line towards Cais do Sodré. Your Stop will be: Rossio Station and from there you will be just 5 mins away from our Hostel,

Several buses also stop right outside the arrivals terminal, and if you don't have large luggage, you can take bus 744 that runs past the major avenues uptown and ends up in the old city center.

Those with lots of luggage should perhaps take the AeroBus which runs between the airport and the city center. A ticket may be purchased directly from the driver and currently stands at €3.50. They run every 20 to 30 minutes and stop at important points in the city such as Entrecampos, Campo Pequeno, Av.da Liberdade, Restauradores, Rossio, Praça do Comércio and Cais do Sodré . On board, there are screens showing each stop as the bus approaches the area. Make sure to exit on the right stop, Rossio.
Hostel Vistas de Lisboa is situated in the heart of the Baixa neighbourhood, just steps from the Santa Justa Elevator and down the road from the Praça da Figueira and Rossio squares. Bairro Alto, the São Jorge Castle and the Carmo Convent are 10-15 minutes' walk away.
A complimentary breakfast is served from 8.30 a.m. to 10.00 a.m. Breakfast and bedding are included in the price. Towels are available for a price of 1€ each. The city tax is €1 per person per night. We are not responsible for your belongings. Please make sure you lock your luggage. Safety lockers are available by a deposit of 10€. Please note that our hostel is non-smoking therefore smoking is only allowed on the balcony of the common room. Our neighbour policy requires us to be silent in the Hostel and in the building as well from 10 p.m. to 8 a.m. The hostel is supervised by the receptionists and if someone or a group of guests is not respecting the policy immediate check out will take place. In this case we will not refund any prepaid money. Any damages caused by any of the guests will need to be paid for. Please treat everything as if it were your own. Cancellation Policy: Cancellations must be made 72 hours prior to the arrival date before check-in time (2:00 p.m.) to receive a full refund. Between 24 hours and 72 hours prior to arrival date before check-in time (2:00 p.m.) 50% of the price of the room will be charged. Less than 24 hours prior to arrival date before check-in time (2:00 p.m.) 100% of the price of the room will be charged. All of this applies to changes in the number of people per reservation.
Informations about Vistas de Lisboa
Located in the heart of Lisbon our hostel is newly refurbished (May of 2013).

All the rooms in Vistas de Lisboa capture natural light and are well equipped. We are surrounded by amazing historical buildings. Vistas de Lisboa is open every day. This is a very cheap and modern Hostel created for travelers that need a place to stay and want to have access to all that Lisbon has to offer.
Our staffs are all well trained, young and entertainers to make your stay fun & memorable. They all are available to advise you on the top places to visit, as well as the finest bars and restaurants.

In our hostel we have shared dormitories with 6 and 8 beds and a shared bathroom. We have double rooms with a shared bathroom.
Most of the rooms have access to our balcony for city view. In each rooms there are lockers, bedsits and an extra blanket can be required at the reception if you wish.

Benefiting from a unique and privileged location in the monumental and museum centre of Lisbon, Vistas de Lisboa is an ideal starting point to explore the culture, the history, the architecture, and in a relaxed way, the soul and the identity of the city. And if you wish we can help you arrange your trip or/and provide a guide tour for any visiting places around us.

Cancellation and changes are not allowed after the check in.