El Calafate On the Road

El Calafate, Argentina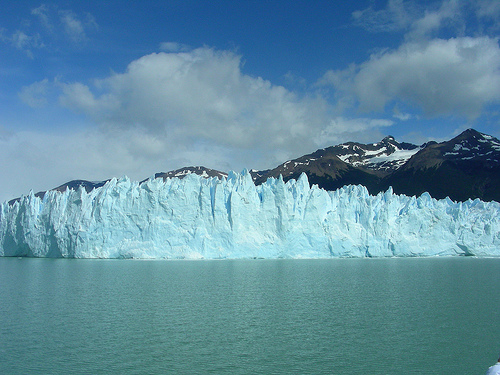 El Calafate was founded by the Argentina government in 1927, and is a fairly new city that is nevertheless filled with culture and tradition. It's filled with glaciers located between Lake Argentino and Lake Viedma in Southern Patagonia. The city's temperate conditions, and relatively dry nature makes it a perfect base for exploring the surrounding areas - and in Southern Patagonia, there's a lot to explore!

El Calafate is within reach of all of Southern Patagonia's glory. There's the Los Glaciers National Park, with 8,500 square miles of pristine beauty, ice fields and glaciers. There is also the Perito Moreno Glacier, a 15 storey wall of giant ice, and one of the biggest in the world. If that's not impressive enough, then there's the El Chatten hiking village nearby. Here you can go trekking, climbing, camping and fishing. The Torres del Paine is also nearby El Calafate. Whatever you do, make sure you see the magical White Patagonia glacier. When you're outdoors you will be able to spot some animals, so keep your eyes open for black necked swans, flamingos, garzas and other such wonders.

The food is basic but good. Ricks Cafe and La Tabilta are good for barbeque. If you want to have some good food delivered try La Lechuza, which is also a cozy restaurant. For the most part there is seafood, pasta, barbeque, stews, grilled meats or waffles. There are not many different types of cuisines but it is all quite spectacular. There are a number of chocolate shops which make good gifts or wonderful treats to eat while curled up in front of a cozy fire.

For nightlife, there's a nightclub called La Tolderia and a couple bars around town; one would be The Grouse. There's not a lot of music that is blasted all night long, but a peaceful evening of relaxation as people watch the sun go down who sip on cocktails or beer before heading off for a good night of sleep.

Quirky fact? Calafate also happens to be a small bush with yellow flowers and dark blue berries which makes jam. The saying in El Calafate is that once you eat the berry, you will return for more - make sure you do try this berry! You're sure to want to return again.