Guatemala City On the Road

Guatemala City, Guatemala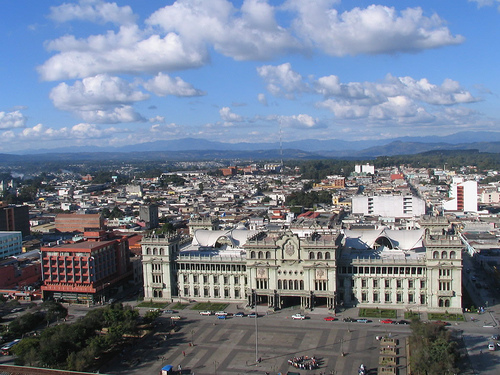 Guatemala City is the capital of Guatemala, which needless to say means that the city has a lot to offer. Galleries and museums are all around town. Most art in Guatemala City is pre-Columbian, but that isn't to say that you'll be bored! The city is divided into the old city and new city. In the old city try going to the Metropolitan Cathedral. This Cathedral was finished in 1868 after about 80 years of constructing and is now worth seeing. There is also an underground market called Mercado Central in the old city, selling leather goods, wooden masks, woollen blankets and more. In the new city try the Jardines Botanico or the Kaminaljuyu. The Jardines Botanico is a botanical garden that also holds a small natural history museum. Kaminaljuyu is an archaeological site that shows Mayan pyramids, tombs and other ruins.

In Guatemala, the cuisine ranges from European to Asian and everything in between. If you're a vegetarian try El Arbol de la Vida. However, if you're a meat lover try Hacienda de los Sanchez. Some other good restaurants I would recommend would be Jakes, Los Volcanoes and Tesoro.

For nightlife in Guatemala City includes casinos, bars, pubs and dance clubs. For some dancing try El Gazabo in old city and NYX in the new city. There are also shows and live music around town. Guatemala also offers ballets, operas and musicals. And if this still is not enough for you, try seeing a comedy act.

This city has a wide variety of things to do from museums, old colonial buildings, nature hikes and more. I would recommend spending a while here for getting to know every thing the city has to offer you and become farmiliarized with the locals. Guatemala City has many libaries, museums and ruins to show even for being one of largest and most modern cities in Guatemala.