Mexico City On the Road

Mexico City, Mexico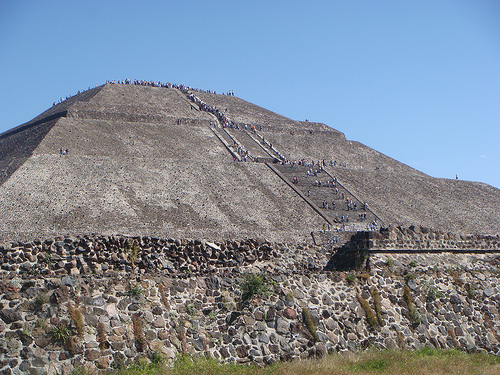 Let yourself be involved by the magic of the city.

While walking down the streets and squares of (maybe) the bigest city of the world, you will notice a variety of colors, flavors and scents that couldn't be found in any other place.

Mexico City is the perfect spot to meet and learn all sorts of remarkable things.

Its culture will take you on a trip to the past.

The uncomparable aroma of the food could only be imagined by gods.

Its people always with a smile on their faces and the best hospitality ever.

This is an experience all traveller must go through.

There are many place to visit and to stay.

The Metropolitan Cathedral
Zocalo
Templo Mayor
Paseo de la Reforma
La Alameda
Plaza de Santo Domingo .
El Angel
Latinamerican Tower
Zona Rosa



Visita la Ciudad de México.