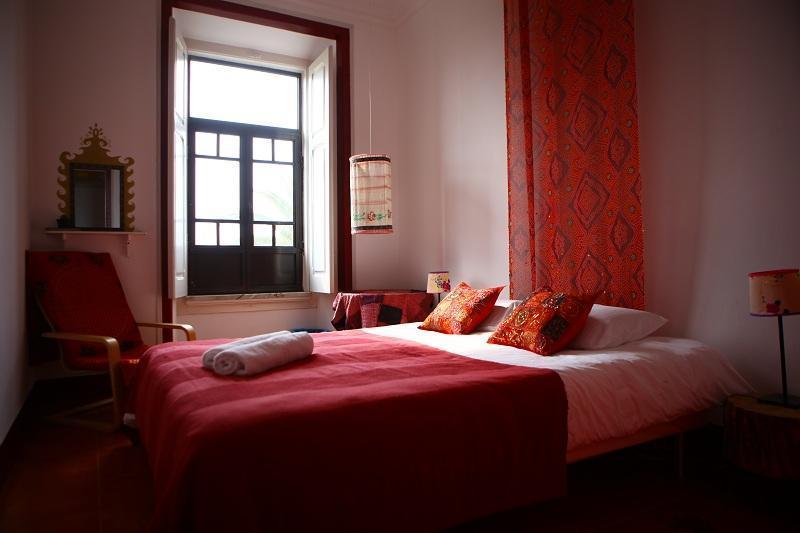 Peniche Hostel Informations
Our Hostel, the first one in Peniche has been recognized by Lonely Planet and The Guardian.uk as one of the most charismatic hostels in the world.

Imagine a small fishing town surrounded by the ocean...the westernmost town in Europe. Now imagine a place to stay with simple and friendly people to
Getting here -
We can arrange to pick you up at the airport (90 for any number of people ). If you wish us to do so please confirm your travel details 2/3 days before your arrival.

If you choose public transport, pick up a taxi from the airport to the bus station Sete Rios (aprox. 10 ) then get a bus to Peniche (1h45m, 7).

When you arrive at Peniche find the tourism office just inside the city wall, or contact us. Peniche Hostel is very near the tourism office, at Rua (street) Arquitecto Paulino Monts n. 6 - 1. floor.
Peniche Hostel is located in front of the milenar wall that surrounds Peniche. All services, restaurants, supermarkets and nightlife are very close. We are just 10 minutes walking distance to the surf. Baleal and Supertubes are 5 minutes drive away.
Please note that one of the Double room (America, the cheapest one ) has a small internal window. 2 dorm rooms with 4 beds each 1 dorm room with 3 beds 4 double room with twin beds or double bed (extra bed available for this room) 1 double room with a double bed 3 bathrooms 2 kitchens with all facilities free internet cable tv lockers surfclasses trip to the natural park - berlengas islands
Informations about Peniche Hostel
Our Hostel, the first one in Peniche has been recognized by Lonely Planet and The Guardian.uk as one of the most charismatic hostels in the world.

Imagine a small fishing town surrounded by the ocean...the westernmost town in Europe. Now imagine a place to stay with simple and friendly people to greet you. A place where you can feel comfortable after a day full of excitement surfing at our beaches or a calm day spent walking with the seagulls. Thats our spirit!
Now you can also have surf classes and coasteering with us. come and have lots of fun!

It's a place for all backpackers, surfers, people travelling alone or in small groups.
Our hostel, totally renovated in the late 90s, is composed of 2 mixed dorm rooms for 4 guests each and 3 double room (extra bed available for those rooms), a fully equipped kitchen and two bathrooms. It allows travellers to have a good night sleep, to prepare their own meals, to do the laundry etc.

We have a nice lounge where you can enjoy a DVD or simply relax in the company of a good book. We also offer you 24 hours free internet, and surfboards and bicycles to rent.